It's Burn Season in the Forest Preserves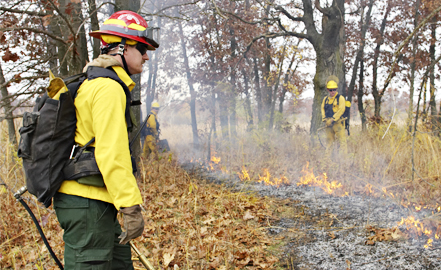 Controlled burns are considered a natural resource manager's most cost-effective tool available for managing natural communities. They help control invasive shrubs and trees. Without fire, buckthorn, honeysuckle and other aggressive non-native species invade local habitats and shade out native plants.
Visit the interactive map to see where they are burning today.