The Village has issued a solicitor permit for Total Midwest Construction. The authorized solicitor is Jim Owcarz and the permit is valid from 6/27/2020 through 7/6/2020 Before issuing a permit, a background check of the authorized individual is conducted. Please see the Ordinance regarding soliciting for more detailed information.
If the solicitor does not show a badge as pictured below, then the solicitor was not authorized and should be reported to Lake County Sheriff. The badge will be filled in and signed by a staff member of the village. In addition, the Village seal is imprinted on the card. If you have any questions as to the validity of the badge, please call the Village Hall or send an email.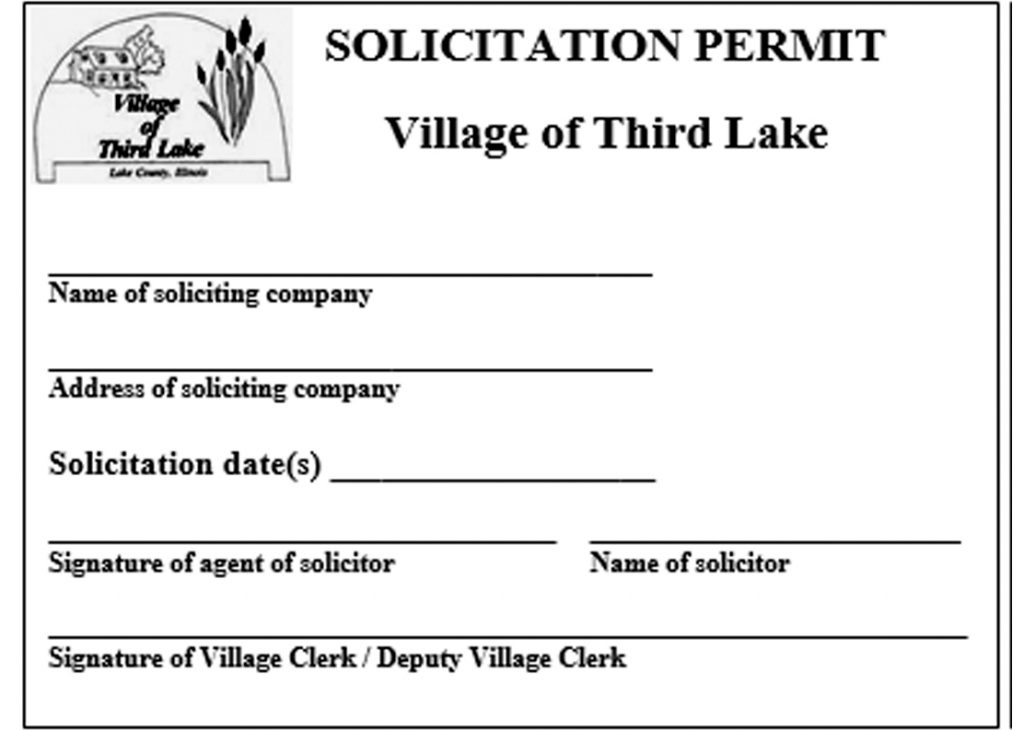 As also stated in the ordinance, if you do not wish for a solicitor to visit your residence, please place a sign near the main entrance door which contains such language as "No Solicitation", "No Solicitors", "No Solicitors Invited".