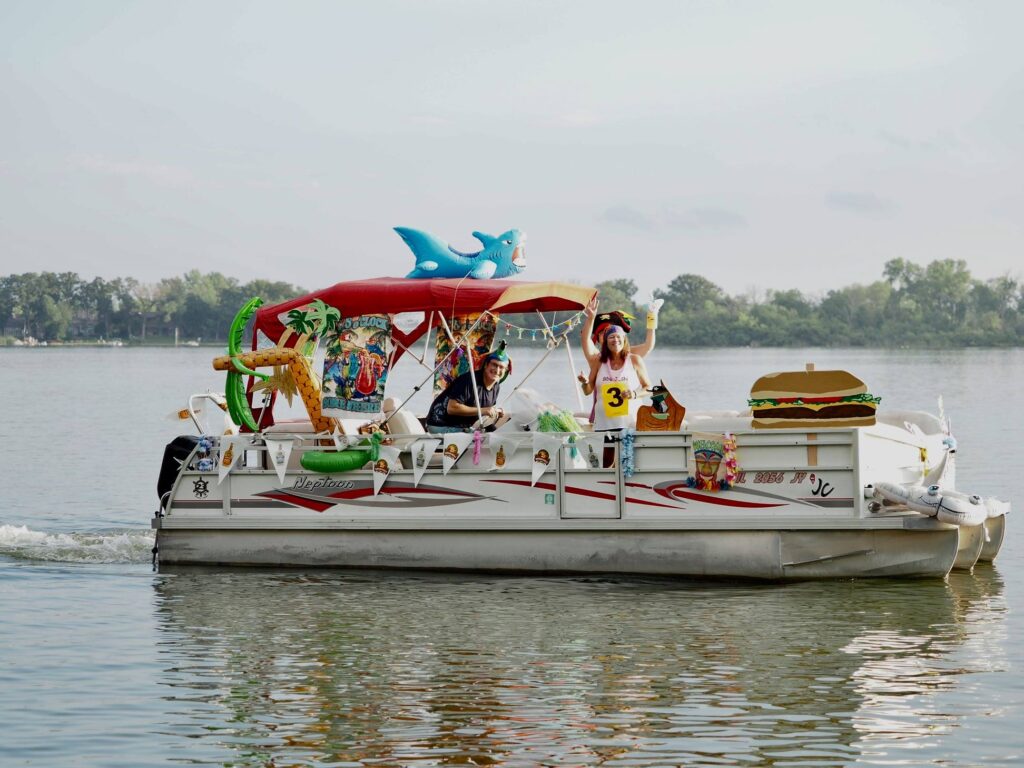 VENETIAN NIGHT PARADE August 6th, 2022
**PLEASE CALL/EMAIL TO REGISTER YOUR BOAT AND RECEIVE A NUMBER**
The Village of Third Lake is excited to announce the second, "official" Venetian Night Parade to be held on August 6th, 2022. Don't miss this fun, family friendly event with prizes! Our theme is, "Anything Goes." If you can dream it, then build it! Decorate your boat like an ark, a hippy bus or even a pirate ship, the possibilities are endless and the choice is yours! Winners are judged on creativity based on the theme, costumes, and decorations. Winners will receive a 2023 boat registration sticker and a boat launch key. Judges will compile the votes that evening and a winner will be announced on social media. Runner up will be the People's Choice based on the most votes from calls, emails, and Facebook tallied for two weeks after the parade.
DETAILS: The parade will set sail on Third Lake at approximately 5 PM near the Lake Ave. boat launch and will circle the lake in a counter clock-wise motion along the edge for all homeowners to see. Line up starts at 4:30 PM at the launch where you will receive your boat number. Parade starts at 5PM. There is no fee for this event so register your boat today by emailing Vstevens@thirdlakevillage.com or call (847) 223-8422.
Viewers can participate in deciding the People's Choice award by voting via Facebook, emailing Vstevens@thirdlakevillage.com or calling 847-223-8422.
The parade can be viewed from any of the boat launches, fire lanes or join your friends on Third Lake.
After the parade keep your eye open for any tie up gatherings immediately after and join your neighbors to discuss your votes for the Peoples Choice award. We're excited to see how creative our residents are!
Thank you and may the best boat win!