Village Hall is open. Please wear a mask when entering the building and only one person at a time is allowed in the lobby. It is still possible to pay for boat stickers, yard stickers, and tickets over the phone. Permit applications can be emailed to the Village and paid for over the phone with a credit card.
llinois Department of Public Health website
Lake County Dashboard – Show the total number of people in Lake County who have tested positive for COVID-19, including a map that shows the distribution of reported cases by municipality. 
Lake County Health Department Updates
How to make a simple face covering with an old t-shirt and rubber bands
Waste Management – Effective immediately, we are suspending Bulky item collection -including weekly items or extra call in service for bulky items, such as large items outside the cart, is suspended until further notice. For updated alerts, visit WM website
Volunteers needed for COVID-19 Response – click here for more information
211 United Way of Lake County – Need assistance with housing, utilities, food, crisis help, addiction, health care, financial support, education and other services? Contact United Way.
COVID-19 Community Response Fund – Support local nonprofit organization serving Lake County's most vunerable neighbors
Citizen Reporting – Do you still notice people not following social distancing guidelines? Are businesses not following social distancing policies? Frontline Public Safety Solutions has partnered with Lake County to provide a form for citizen reporting. This form is ONLY for suspected violations of the Illinois COVID-19 Pandemic Emergency Orders that occur in Lake County Illinois.
Lake County Health Department Updates
– April 24, 2020
– April 22, 2020
– April 15, 2020
– April 13, 2020
– April 10, 2020
– April 9, 2020
– April 8, 2020
– April 7, 2020
– April 6, 2020
Governor's Office Q & A March 18, 2020
Office Of National Drug Control Policy COVID-19 Fact Sheet
IRS Tax filing and payment deadline extended to July 15, 2020. IRS.gov
Real ID – U.S. Department of Homeland Security extended the REAL ID deadline an additional year to Oct. 1, 2021. Current Illinois driver's licenses or ID cards will continue to be accepted at airports, military bases and secure federal facilities until Oct. 1, 2021.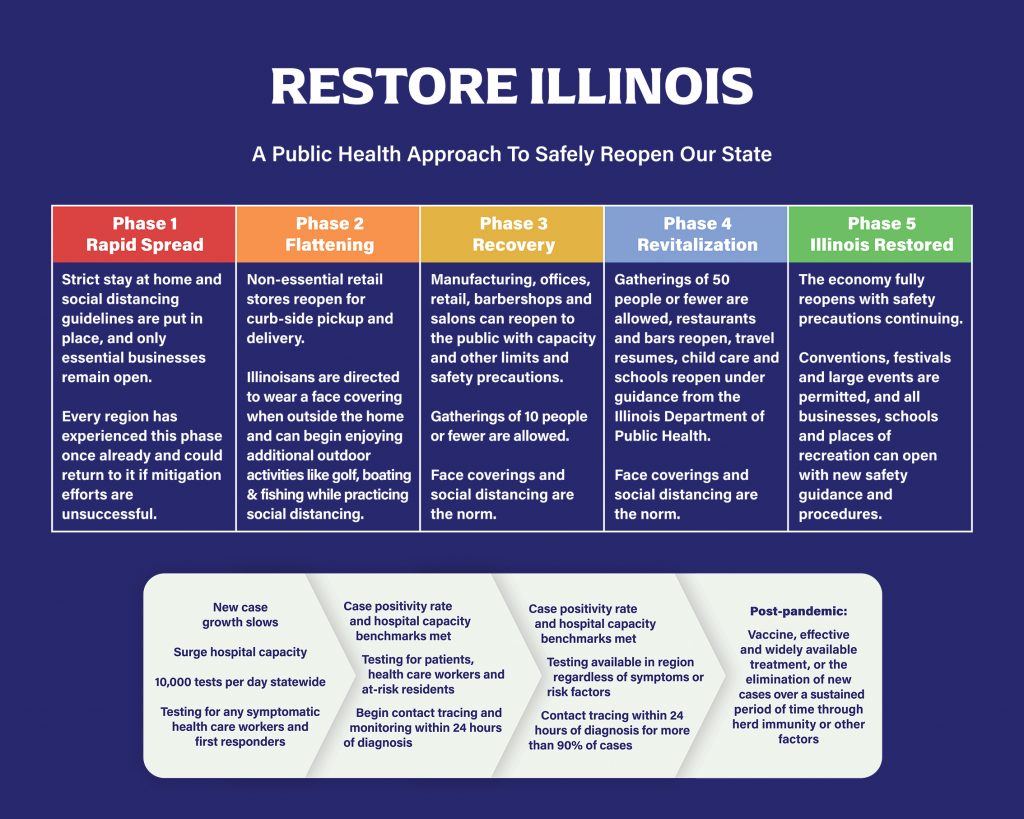 Contract Tracing Interest Form – The Illinois Department of Public Health (IDPH) is seeking interested individuals to support local public health authorities to perform COVID-19 contact tracing. Completing this form does not represent the promise of a job or job interview with the State of Illinois or any other entity.